Moncton Boat Show Returns for 2022
The Moncton Boat Show has been getting New Brunswick boaters ready for decades, becoming the event for boaters & dealers annually. We are pleased to confirm that planning has begun for the 2022 event that will take place March 25 - 27 at the Moncton Coliseum Complex. 
Master Promotions Ltd. continues to believe in the strength of face-to-face business and networking opportunities that shows provide and therefore are happy to be returning for 2022. Stay tuned for more information about the launch of exhibit sales in the coming months, and more information available for attendees when it becomes available.  For sales information reach out to Scott; for features and advertising reach out to Moira. See contact info below. 
We are happy to be back planning New Brunswick's only Boat Show - Happy Boating!  
To stay up-to-date on the latest information:
Moncton Boat Show: MonctonBoatShow.ca  or follow the show on Facebook, Instagram and Twitter.
VISIT OUR NEW DIGITAL MARKETPLACE
We are keeping the Digital Marketplace Live for you! Since we couldn't welcome you to the show live and in-person we'd like to welcome you to our New Maritime Boat & Outdoor Digital Marketplace!  It's a unique database of our dealers and exhibitors that you can browse from the comfort and safety of your home. Search by company name or filter by category (unit type) or alphabetically. You'll find company information, photos, videos, product highlights, and special offers or promotions. Connect easily by clicking the email, website, or social media buttons. 
LOCATION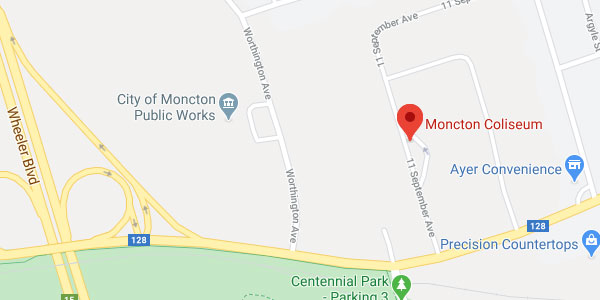 Moncton Coliseum Complex
377 Killam Drive, Unit 100
Moncton, New Brunswick
E1C 3T1
(506) 857-4100