VISIT OUR NEW DIGITAL MARKETPLACE
Since we couldn't welcome you to the show live and in-person we'd like to welcome you to our New Maritime Boat & Outdoor Digital Marketplace!  It's a unique database of our dealers and exhibitors that you can browse from the comfort and safety of your home. Search by company name or filter by category (unit type) or alphabetically. You'll find company information, photos, videos, product highlights, and special offers or promotions. Connect easily by clicking the email, website, or social media buttons. Start now by clicking the button to your right. 
Show Update
Moncton Boat Show to be Postponed
Moncton, NB – With the continued volatility and uncertainty around the COVID-19 pandemic situation in Atlantic Canada, Master Promotions Ltd. regrets to announce the postponement of the Moncton Boat Show & NB Sportsmen & Fly Fishing Show, originally slated for April 9-11, 2021 at the Moncton Coliseum Complex. These shows will now take place in March 2022.  
"We obviously spent a lot of time and effort to prepare for the 2021 event so we are disappointed we can't proceed," said Scott Sprague, Show Manager. "New Brunswick has been doing better when it comes to COVID-19 cases, but safety is our top priority and do not want to put visitors, exhibitors, staff, or suppliers at risk. We also understand that the situation can suddenly shift, and we have to follow the recommendations laid out by government officials to keep everyone safe."
Master Promotions Ltd. would like to thank the New Brunswick boating, sportsmen and fly fishing communities for unwavering support from exhibitors, visitors, sponsors, and partners. "We continue to believe in the strength of face-to-face business and networking opportunities that shows provide," added Sprague. "We look forward to hosting an in-person event again when it is safe to do so."
In an effort to bridge the gap until the next live event in 2022, the company will be rolling out a "Digital Marketplace" in the coming weeks. This online product will offer a way to connect visitors of the shows with the exhibitors they have been used to seeing at live events for the past several years. More details will be announced soon.
To stay up-to-date on the latest information:
Moncton Boat Show: MonctonBoatShow.ca  or follow the show on Facebook, Instagram and Twitter.
LOCATION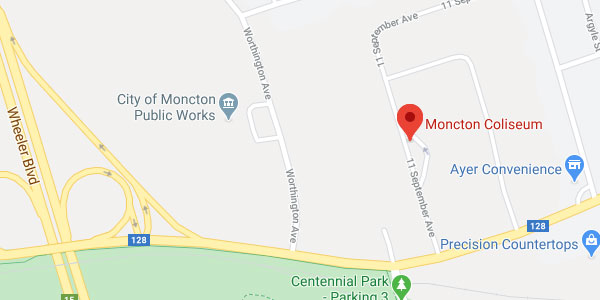 Moncton Coliseum Complex
377 Killam Drive, Unit 100
Moncton, New Brunswick
E1C 3T1
(506) 857-4100